About Us
Researchica is an international consulting heavyweight with offices in UK, US and India; practising Market Research Aggregation by focusing upon delivering cutting edge market research, innovation, & consulting solutions. Our goal is to enlist high quality publishers and provide our visiting customers with solutions that are latest, high-on-quality, and rich-in-variety. We aspire to do this by identifying and handpicking relevant -dependable publishers that're producing excellent research, across the globe.

Categories Researchica is catering (however not limited) to;

Technology & Media
Company & Country Research
Life Sciences
FMCG & Consumer Markets
Government, Civil & Public Works
Custom Research

Our Experts

Below are just few of the 1500+ league of expert statisticians, analysts, & technology experts behind Researchica's recommendations, insights and timely predictions. Based in Washington DC, London, and Geneva, Researchica's Experts offer deep expertise in several areas, including 5G, 4G, IoT, Robotics, AI, Big Data, & Quantum Computing.
David Brown
Head of Consulting
David is an experienced adviser and project manager. He has a wide range of experience of mobile regulation, business planning, spectrum, and transaction projects. Significant deal experience with success in acquisitions, strategic partnerships and development of innovative opportunities, David loves to surf and skate. He resides in California.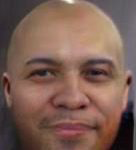 ABard
Director of Research
Mr. Bard has successfully assisted Researchica and its clientele of more than 500 Operators; Delivered 29 mid to large sized custom projects for more than 200 Mobile Operators, Infrastructure providers, Handset manufactures, and like, for past 6 years. Deft at handling Mobile VAS, Video, IoT, AI, Robotics, & Big data. Mr. Bard loves spending time with his 3 years old Son. He lives in Washington DC.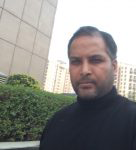 Janet Miller
Consumer Adoption & Servicing Expert
Consumer Servicing and Adoption professional with extensive experience in both the Wireline & Wireless Services; Janet is focussed upon developing new revenue streams and audience growth for near 200 independent mobile and digital businesses. Janet also manages more than 1500+ journalist network of Researchica, and participates actively across 80 independent/ public/ private forums like ITU, GSMA, MENA Wireless, AsiaCOM, & more.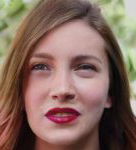 Gemma Blessed
Innovation & Execution
Gemma has 8 years of experience in Innovation & Nextgen Technologies. Gemma has an MBA in Technology & Consumer Sciences from Pennsylvania University. Having spent considerable time with Hoovers, Sales Force, & 3UK in her early years, Gemma has been assisting TeleResearchlabs for the past 4 years. Now at Researchica, She is assisting Research & Innovation wing, providing consulting and execution assistance to key mobile operators across Europe & North America.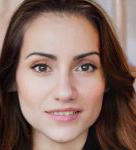 Ravi Kumar
Senior Research Analyst & Statistician.
Ravi is an MBA & Computer Science Graduate from IIT, Delhi. With experience of total 47 projects, Ravi has helped more than 80 Mobile Operators across the globe with his innate talent. A shy geek who speaks in numbers, Ravi is among the most loved and respected people in the world of analysis & statistics.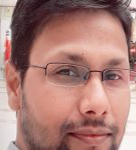 Maria Smith
New Business Development & Revenues
Maria has total 9 years of experience. Having worked as an investment banker in her earlier career at NYSE for 2 years, then later for Goldman Sachs; Maria has also successfully ventured into multiple AI & Robotics startups. A visiting faculty at NYU, Maria has appeared in over 2 dozens reputed International digital magazines across the globe.
Investor Relations
Researchica is fortunate to work under the mentorship of a diverse collection of organisations who have helped us both financially and strategically since our company's start in 2010.
Andersen-Hansen Ventures
Martha Cumberbatch
Andersen-Hansen is highly interested in digital businesses which can solve problems of the masses and improvise quality of life for the over the edge. We have direct interests in working across with the mobile operator value chain. A-HV is motivated by the work Researchica has done for over a million people conducting surveys and evaluations absolutely for no profit. We are proud to associate with Researchica for its zeal and sincere efforts!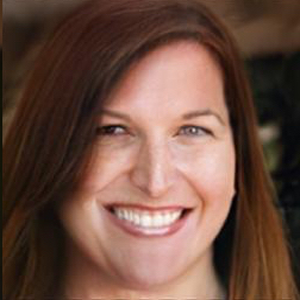 Lewis & Clarkes Innovation Fund
Johansen Birch
Lewis & Clarkes loves to work with innovators and is always ready to offer the cushion in the world of hawks and adversaries. Researchica makes research comprehensive and simpler to understand and and by backing them we have given wings to our imaginations. L&C would capitalise and capture every opportunity to work with talented teams who understand parameters of a commercial performance and the difference it takes to make.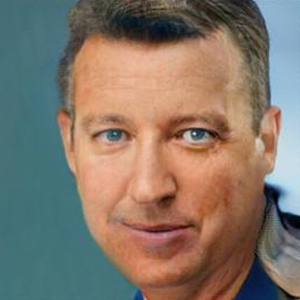 HSBC-Tech Ventures
Heather Flynt
We like the idea of packaging Research and innovation and consulting in one pack. What we found unique about Researchica is the passion for numbers, probabilities, and their visionary Mr. Bard's positive attitude. Talking to them tastes optimism and HSBC-Tech appreciates such valuable existences and encourages more such passionate people come to the fore.